Free Education
free educational resources for teachers by the international youth charity Ditch The Label.
Helping you teach the
tough stuff
By tackling the root causes of bullying instead of waiting to deal with the after-effects, DTL:ED gives you the tools and support to tackle bullying and the issues which surround it.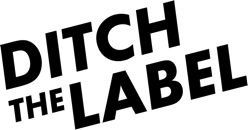 DTL:ED is made by Ditch The Label. We're a
global youth charity
, here to
help people
aged 12 to 25 through some of the issues affecting them the most. Whether that's
bullying, mental health, relationships
or identity. We're here to pick you up when you feel alone and above all,
here when you need us most.
In 2019, our website was viewed by 3.4 million people.
Find out more about Ditch the Label →